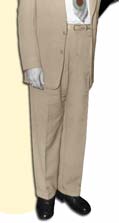 Free domestic shipping on all items!
International orders please contact us





FOGGY MOUNTAIN
TROUBADOUR
The Life and Music of Curly Seckler
by Penny Parsons

This 241-page biography follows Curly's journey from North Carolina cotton fields to legendary status as one of the greatest tenor singers in bluegrass music history.


Your book will be personally autographed by author Penny Parsons, who was named IBMA Print Media Person of the Year in 2016!

SPECIAL BONUS OFFER: We will include a FREE copy of Curly's Bluegrass, Don't You Know CD with your book order!

LIMITED TIME OFFER:
AUTOGRAPHED COPY OF BLUEGRASS UNLIMITED, NOVEMBER, 1979
We have unearthed a few copies of this issue, which featured Curly Seckler in a cover article written just after the passing of Lester Flatt. The article includes lots of great classic photos. Also included in the magazine is an article about Senator Robert Byrd. This is a collector's item, and each copy has been personally autographed by Curly.
75th Anniversary Poster

Limited edition poster celebrating Curly's 75th Anniversary in Music, printed by Hatch Show Print in Nashville.
75th Anniversary T-Shirt

Spiffy T-shirts to celebrate a major milestone for Curly: 75 Years in Bluegrass Music! Available in blue and gray.

Medium, Large and X-Large- $17
XX-Large- $20
The Sauceman Brothers
"On WCYB - Bristol"


Copper Creek CCCD-0124

Radio transcriptions from Curly's tenure with the Sauceman Brothers & the Green Valley Boys in 1951. Band members include Carl Sauceman (guitar, vocals), J.P. Sauceman (guitar, mandolin, bass, vocals), Curly Seckler (guitar, vocals), Joe Stuart (guitar, mandolin, banjo, vocals), Arvil Freeman (fiddle), and Carmon Freeman (bass). This particular configuration of the Green Valley Boys made no commercial recordings, so these great radio programs from WCYB's "Farm & Fun Time" are the only documentation of Curly's time with them.

Bluegrass Don't You Know




Copper Creek CCCD-0243

New recordings with special guests including Larry Sparks, Russell Moore, Larry Cordle, Dudley Connell, Rob Ickes, Herschel Sizemore, Tater Tate, Larry Perkins, Kent Blanton, more. 14 tracks, half of which are Seckler originals.


Down In Caroline




Copper Creek CCCD-0236

New recordings featuring many of Curly's original songs. Guests include Dudley Connell, Larry Sparks, Russell Moore, Doc Watson, Rob Ickes, John Carter Cash, Laura Weber Cash, Tater Tate, Herschel Sizemore, Leroy Troy, more. 14 songs plus a special live hidden track.


That Old Book of Mine




County C0-CD-2740

Curly's first solo recordings from 1971, with guests Tater Tate, Herschel Sizemore, Billy Edwards, and John Palmer. Includes 5 bonus tracks from 1989 with Willis Spears and the Nashville Grass. First time on CD! 16 songs.